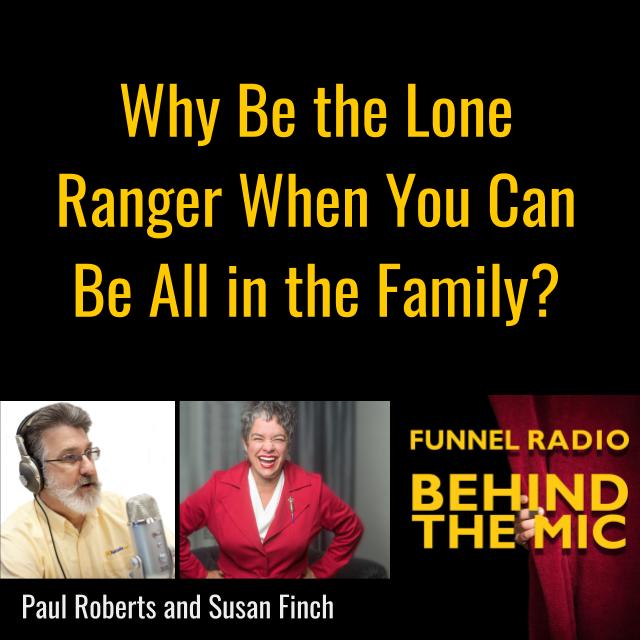 Let's talk about television families.
The good:
The Brady, the Flintstone, Huxtable, Barone, Evans, Drummond & Jackson, Addams, Munster, Cleaver, Duke, Clampett, Arnolds, Jetsons, Partidge, Carwright, Bradford, Cunningham, Ingals, and Kyle Families
Then the not so good but lovable
Bluth, Simpson, Griffin, Bunker, Bundy, Belcher
And the bad.
Soprano, Ewing, Roy, Dutton, Carrington, House of Lannister, and Fisher Families
When we talk about the Lone Ranger, yes, he had one support team member, surly as he could be from time to time. I'm sure he also shook his head at the guy he worked with at how ridiculous and helpless he could be.