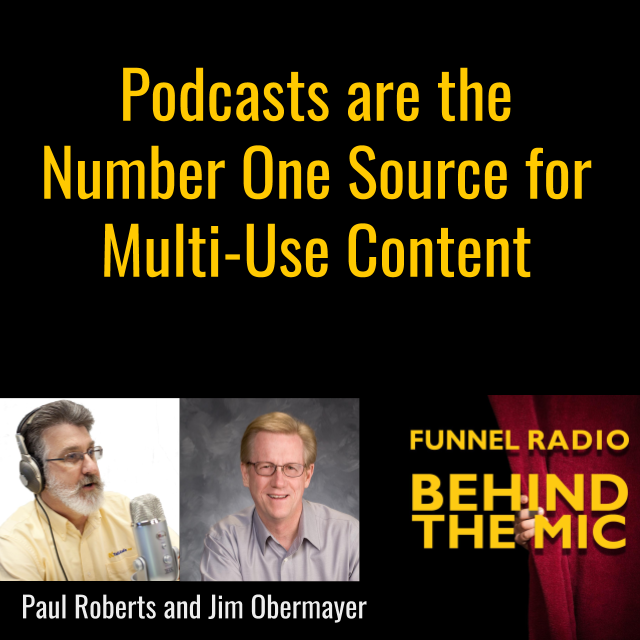 Marketers crave content, they are desperate for content, sometimes too desperate.  For this episode, the Behind the Mic Guys talk about why podcasts are the largest available source of content.  This podcast is for anyone that wants to offer insincere, storytelling, testimonial building, brand building, authentic content that can be used in 16 ways. 
Behind the Mic's Podcast Guys
Jim Obermayer is the founder of the Funnel Media Group which produces internet radio and podcasting programs for thirteen companies.  FMG has reached half a million listeners since its inception.
Paul Roberts, founder and station manager of OC Talk Radio, the powerhouse internet radio and podcasting channel for Southern, California with over one million listeners a year.
Read the Transcript (Literal).  You can use quotes but please attribute it correctly to the podcast.